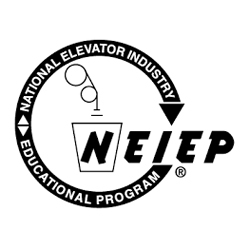 Union Elevator Constructors
Sorry, this job has expired.
Rochester, NY
Paid holidays, Paid vacation, 401K / Retirement plan, Vision Insurance, Dental Insurance, Life Insurance, Health Insurance
Applications for the International Union of Elevator Constructors Local #27 Joint Apprentice Training Program for Rochester, NY will be accepted applications from June 1st, 2020 through June 30th, 2020

Women & minorities are encouraged to apply.

Applicants must be 18 years of age to apply, pass an entrance exam and tool assessment and sit for an interview. Note: There is a $25 fee for each testing applicant.

Applicants shall be a high school graduate or provide proof of equivalent educational attainment such as completion of the General Education Development (GED) or TASC. Each applicant shall submit verification of High School Diploma or equivalent (a high school transcript, or high school diploma, or an official report of GED or TASC test results) after an offer of employment and prior to indenture as an apprentice. Failure to provide verification on stated date of an offer of employment and prior to being indentured, said apprentice shall be removed from the hiring list immediately for failing to meet stated requirements.

The Elevator Industry is committed to a policy of Equal Employment Opportunity, and all qualified applicants will receive consideration without regard to race, color, religion, age, military/veteran status, sexual orientation, gender, national origin, status as an individual with a disability, marital status, arrest record, genetic information, or any other legally protected status.

The Elevator Constructors are an Equal Opportunity Employer and a Drug Free Workplace.
17244